Please follow and like us:
continued from Packing for Long Trips – Part 1: Toiletries
Who is this guide for:
Longest trip you've ever taken. Maybe you're a 1-week a year traveler and now you're going for 2 or 3 weeks. Or perhaps it's your first time doing a month long journey or more.
Last long trip packing didn't work out well. Couldn't lift your suitcase? Tried buying foreign products that didn't work?
New travelers.  What should I bring?
What does this guide cover:
Part 2 of the series covers Clothes & Shoes.  In Part 1 we talked about toiletries, health and beauty products you should consider packing when traveling for an extended period.  We will discuss accessories and personal effects in Part 3.
 Let's Start with Your Feet:  SHOES
On any trip, I typically find my feet affected the most. There's often extra walk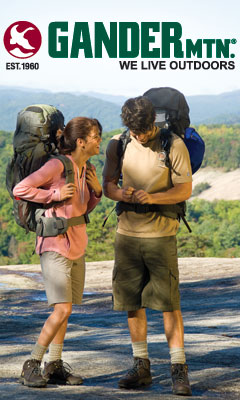 ing and standing, and the weather is different. You can only bring a limited number of shoes so your feet get tired of being in the same ones. One pair may cause pain and blisters so you can't wear those for a couple days. There are ways to offset some of these foot related problems, especially if you make a little extra room in your suitcase.

Tip 1 – Choices
Mix up your choices of shoes and socks. I have traveled with just one pair of athletic shoes and a couple pairs of flip flops. That got really old really fast but I only had one suitcase and a plan to be gone for 6 months. What I wish I had done was leave half my wardrobe and packed an extra pair of walking shoes! The biggest issue was the days I just wanted a different feel and fit of shoe on my feet. I also only had the same brand and fit of socks. Same problem.  Secondary issue was wardrobe boredom wearing the same color shoes every day.  
Tip 2 – Relax Time
Bring some cozy what I call "around the house" shoes or socks. I wear thin, spongy flip flops (Teva Mush)

 

around the house a lot and it always makes my feet happy. They're light and can easily slide into my suitcase. I wear them after a long day of trekking.  Another option, especially in cooler climates, is a pair of fuzzy sock slippers. Roll them up inside your extra pair of walking shoes.
Tip 3 – Be Prepared
As I mentioned with the basic first aid section in Part 1, be sure to have a few bandaids and/or your favorite blister care product just in case. Shoes you've worn 6 months prior to the trip without a single problem suddenly have a way of creating a blister in travel conditions.
Tip 4 – Before Leaving
Take the time before departure to wear new shoes so your feet are a little used to them.  This can help eliminate discomfort or blisters.
Tip 5 – Quality
Yes, it's worth it!  Bring sturdy shoes that are made from durable materials.  Whatever your preference, it's always worth it.  I'm a fan of Nike and Adidas for a solid trail style shoe that works well in multiple terrains.
Now to Cover Yourself:  CLOTHES
Underneath it all
Don't skimp on underwear.  Why?  They're small and light and can really change your outlook when donned!  I never want to be stuck waiting for underwear to dry so if I keep 8-10 pairs, I can rotate washing about 7 at a time and still allow for dry time with clean undies on my bum.  (Psst…. not everyone has dryers like we do in the US so expect air dry time.)
Tops
Yep, I'm going to say it…. layers.  There, I said it.  However, this is all based on the climate where you're going.  If it's a tropical destination, layers may be simply tank tops and a rain coat.  If it's spring or fall, it could be a range of short sleeved tops to a mid weight jacket for those cool nights. Thinking in terms of layers that match the expected weather will actually result in a nice combination of tops in your suitcase.
Personally, I mix up layers with outfits.  My goal is 3-4 outfits that have a couple variations each giving me a combined total of up to a week's worth of different looks.  The same shirt I wore yesterday can go under a light jacket or long sleeved top today.  Even in hot weather, I'll wear a light long sleeve shirt just for a break from the sun.
Once again keeping in mind that when it comes laundry time and line drying must be considered, heavier fabrics like cotton can take longer to dry.  I mix up my fabrics as well.  Athletic quick dry tops are convenient as are travel specific clothes that are light, wrinkle free and often made for layering.
Sweaters and jackets unfortunately often come with a lot of bulk that eats up suitcase space fast.  Fortunately there are newer fabrics that provide a wind/water resistant layer without the bulk of traditional cotton, wool, down, and the like.  Take the lightest you can find.  If it's not enough, I've found it's pretty easy to find something to warm you up, like a coffee shop or a bar.  😉


Tops recommendations:
Minimum 7 tops – trust me, you'll go crazy if you have fewer choices than this on a 3 weeks+ trip
Maximum 3 cotton tops – unless you are certain you can find dryers on laundry day
Combination of tank, short sleeve and long sleeve tops that can be easily layered and mixed with each other for variety
1-2 sweaters and/or jackets appropriate for the expected climate, if necessary
Optional: toss in a dress for that special evening out
Bottoms
Pants, shorts, and skirts are the foundation under tops.  I find this is an easy place to save space by planning to wear bottoms at least twice before washing (unless you find yourself stomping grapes, washing elephants or something equally extreme).  I could probably survive with 2 pairs of pants, 2 shorts, and a skirt for a month if I pack a dozen tops.  That's not for everyone, I know.
Since there's a lot of fabric in pants, I try really hard not to bring jeans even though I love them so much.  There's always at least 1 pair in my suitcase because I can wear them forever.  But boy do they weigh a lot and take up space!  Definitely keep jeans to a minimum.  Better to find durable, lightweight fabrics typical of hiking and travel pants.  REI or Sierra Trading Post both have a good selection.   Shorts are a little easier because they are half to a third of the bulk of pants.
Stick with neutral colors and let your tops be the splash of color and patterns.  Every time I try to pack an exciting pair of pants (one trip had a pair of red pants and a pair of blue and white striped pants) the pants never get worn.  Or maybe one top matched so I wore them once every 10 days or so.  Not a good use of space in my suitcase at all.
Bottoms recommendations:
Maximum 1 pair of jeans, if any
Minimum 2-3 pants (more if it's not shorts weather), 2-3 shorts, 1 skirt
Neutral colors
Light but durable fabrics
How much space should all these shoes and clothes take in my suitcase?
Clothes and shoes should be taking up about 75% of your suitcase. Toiletries shouldn't be more than about 15%. You can fine tune this based on your preferences.
TIPS:
Roll your clothes to keep them condensed.
Fill the inside of shoes with toiletries in ziploc bags.
Start with larger bulkier items like shoes and pants then fill in nooks and crannies with smaller items like underwear or tank tops.